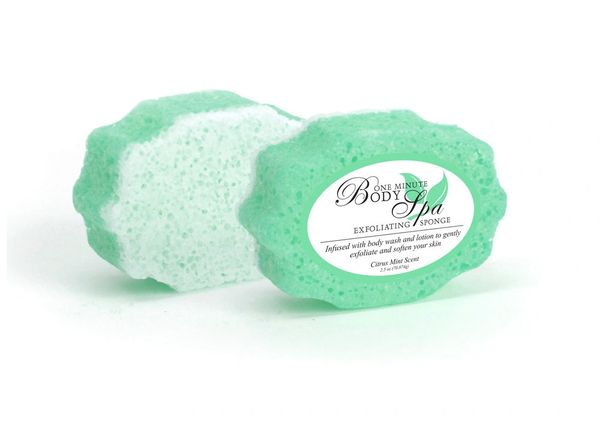 Exfoliating Salt Sponge
Each unique 2.5oz Sponge features a Loofah pad on one side to gently exfoliate and the other side is infused with Body Wash and Lotion that gently cleanses and moisturizes your skin.
Approximately 30 shower uses per sponge.
Glycerin, Aqua, Propylene Glycol, Sodium Stearate, Sorbitol, Sodium Laureth Sulfate, Sodium Lauate, Fragrance, Sodium Chloride, Coumarin, Sodium Thiosulfate, Mycrocystic Pyrifera Extract (Sea Kelp), Arnica Montana (Arnica Extract), Zingiber Officinale (Ginger Root Extract), Stearic Acid, Lauric Acid, Pentasodium Pentetate, Tetrasodium Etidronate, Fragrance.