Grace In LA Flag Stud Jeans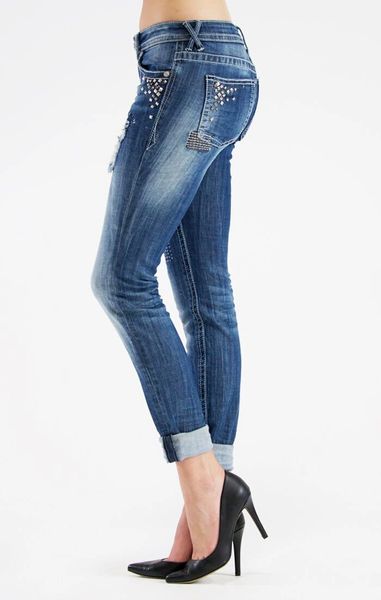 Grace In LA Flag Stud Jeans
Grace draws its inspiration from the crystalline vistas of the City of Angels and the eclectic effortless style of its chic inhabitants.
Romantic with an edge, feminine and strong, Grace in LA features specialized pocket treatments with intricate embroidered, bejeweled, and metallic motifs. Each pair is carefully crafted fro a flawless fusion of silhouette and detailing. Grace in LA uses only the finest fabrics, washes and finishing techniques.
Great Flag Design Would Bring out any Holiday!